Cosmetic surgery has become the buzz word with people wnating to look their best and more than their best. Given the kinds of options available now to change each and every aspect of your bosy from breasts to sex, people have the option of selecting what they need easily and with many specialists in India, we offer multiple cosmetic surgery options.
Cosmetic surgery in India utilizes some of the latest techniques in corrective procedures. The cosmetic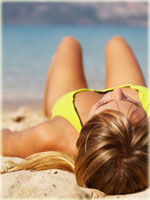 treatments range from correction of disfiguration to breast enhancements.
Hair restoration
Hair implants
Hair flaps
Scalp reductions
Reshaping or re-contouring of the nose
Stalling of the aging process
Face lifts
Cosmetic eyelid surgery
Brow lifts
Sub-metal lipectomy for double chin
Derma-abrasions
Otoplasty for protruding ears
Chin and cheek enlargement
Lip reductions
Various types of breast surgery and reconstruction
Breast enhancement and reduction
Liposuction
The list of cosmetic treatments and surgeries mentioned above are not limiting and are available on a per case basis. To know more about cosmetic surgery or to get details that you are particularly interested in please contact the Cosmetic Surgery cell at Information on Bangalore
Please fill in the form below for a quick response from the Cosmetic Surgery cell.