Cardiac care has become a specialty in India. They combine the latest innovations in medical electronics with unmatched expertise in leading cardiologists and cardiothoracic surgeons. These centers have the distinction of providing comprehensive cardiac care spanning from basic facilities in preventive cardiology to the most sophisticated curative technology. The technology is contemporary and world class and the volumes handled match global benchmarks. They also specialize in offering surgery to high risk patients with the introduction of innovative techniques of minimally invasive and robotic surgery.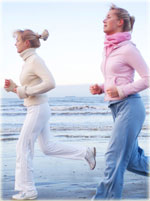 Renowned Indian hospitals are equipped to handle all phases of heart diseases from the elementary to latest clinical procedures like interventional cardiac cauterization and surgical cardiac transplants. Their success rate at an average of 98.50 per cent is at per with leading cardiac centers around the world.
Leading heart centers have Cardiac Care Units with sophisticated equipment and investigative facilities like Echocardiography with colored Doppler, Nuclear Scanning and Coronary Angiographies.
Non-invasive Cardiology
ECG
Doppler Studies
TEE Echo
Stress Echo
TMT
Holter
Stress/Resting Thallium
Cardiac CT-Calcium Scoring
Coronary MR Angiography
Multi-Gated Radio nuclear Ventriculography
Dual Head Gamma Camera Interventional Cardiology
Coronary, Carotid, Renal, Peripheral Angiography
Coronary, Carotid, Renal, Peripheral Angioplasty
Stenting
Balloon Mitral, Aortic and Pulmonary Valvuloplasty
Rotational and Directional Artherectomy
Beating Heart Surgery
Minimally Invasive Cardiac Surgery
Peripheral Vascular Surgery
Coronary Artery Bypass Grafting
Aortic Aneurysm Surgery
Arrhythmia Surgery
Pediatric Surgery
Valve Surgery
PDA
ASD
VSD
TOF
Repair of Adult Coarctation
Redo Tetralogy
DTGA
Pacemaker and Defibrillator Implantation
Cardiac Electro physiology Studies
Radio-Frequency Catheter Ablation
Other Cardiology related treatments:
Complete Heart Check up
Congenital Heart Diseases
Heart Disease of New Born Children